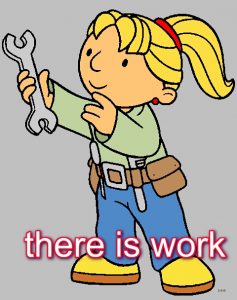 The NGO "The Tenth of April" ("DESYATE KVITNYA") announces the vacancy for the position of a legal counselor for the project implemented under the partnership with UNHCR in Ukraine "Legal Assistance to Refugees and Asylum Seekers in Odessa".
Introduction
This project seeks to facilitate the establishment of the effective asylum system in Ukraine through improvement of the institutional capacity of state authorities to deal with refugees and asylum seekers and enhancement of the access to legal assistance and legal remedies for refugees and asylum seekers.
The legal counselor will be directly involved in providing legal advice to asylum seekers and refugees, and maintaining cooperation with key stakeholders on the issue of refugees' rights protection.
Responsibilities
The legal counselor will have to perform the following duties on the daily basis:
First reception of the persons of concern of the project;
Registration of the persons of concern of the project;
Legal counseling on the issues of the asylum procedure in Ukraine;
Legal counseling on other issues to the refugees and asylum seekers;
Representation of interests of the persons of concern before the state authorities;
Timely and effective implementation of all the project activities;
Regular reporting on the performed project activities within agreed deadlines;
Compliance with all the relevant Organisation's policies and procedures, including the Code of conduct.
Required qualifications
Applicants will need to fulfil the following minimum requirements:
Advanced university degree, at least a Bachelor's degree in the field of Law, International Relations or other related discipline;
Relevant work experience in the field of human rights protection;
Successful completion of international courses, schools, projects on human rights protection or related issues;
Fluency in Ukrainian, Russian and English, working knowledge of other foreign languages will be an asset;
Knowledge and adherence to the principles of humanitarian work;
High analytical skills, excellent communication and interpersonal skills, strong negotiation skills, demonstrable computer skills.
We Offer
Full-time employment in the friendly and motivating working environment.
Working hours are 09h00 - to 18h00; Monday-Friday.
The position is open for a period of minimum five months (with possibility of further extension upon successful performance).
Application Process
Motivation letters explaining the interest in the position and CVs in English should be sent to [email protected] with the subject: "Application for the Vacancy of the Legal Counselor".
Only short-listed candidates will be invited for an interview, no late applications will be accepted.
Deadline for applications: 25.07.2017.
Should you have any further questions regarding the vacancy, please contact us via email: [email protected], or by phone: +38 (093) 662 85 24.